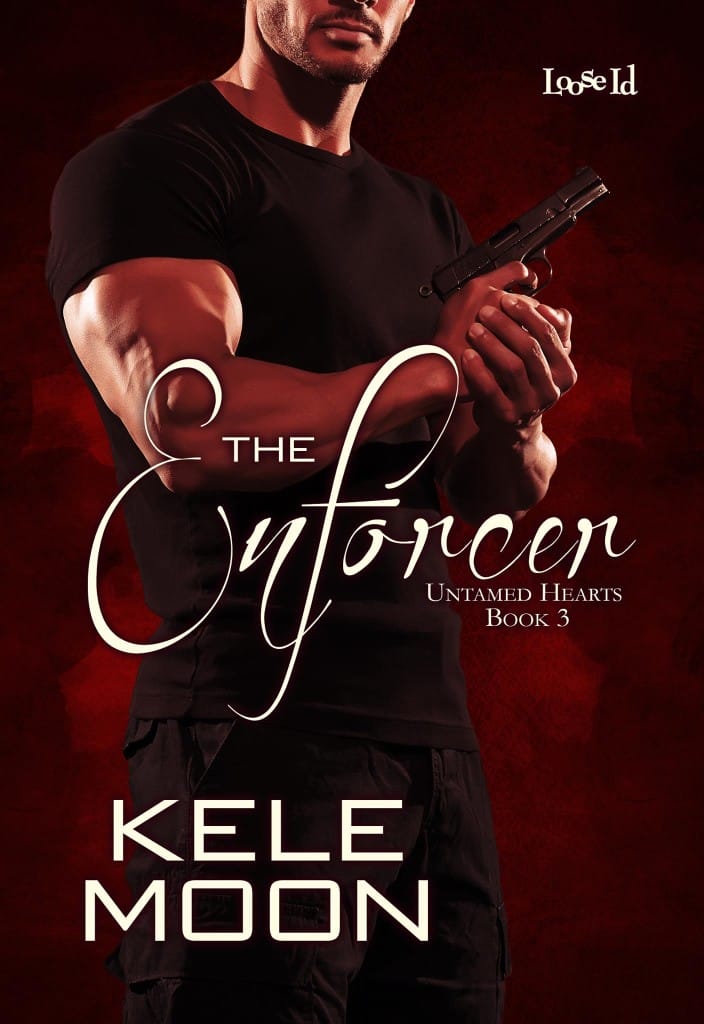 They are the lost boys. Sons of mafia mistresses expected to keep their fathers' sins in the shadows. The lucky ones are forgotten. Unfortunately for Valentino "Tino" Moretti, his brother Nova was too smart to be forgotten, and too valuable to risk when he resists a life of crime. So they punished Tino instead. Forced into the cruel world of the Sicilian Mafia at twelve, Tino was broken before he was old enough to know the man he was supposed to be. Now he's what the mafia made him. The enforcer. A trained killer forbidden to love, but he did anyway. He's loved Brianna all along. Raw and beautiful, their romance was all consuming and far too dangerous. They were ripped apart a long time ago. It's not until the borgata puts out a hit on her that Brianna falls back into Tino's arms, churning up their dark past and unraveling all the Moretti brothers' closely guarded secrets. This isn't the end of the story. It's only the beginning, and it is brutal. There's a reason enforcers are considered too deadly to love. "We have to be better than them. Stronger. Faster. Smarter. Lost boys have to fly." ~Carlo Moretti, original lost boy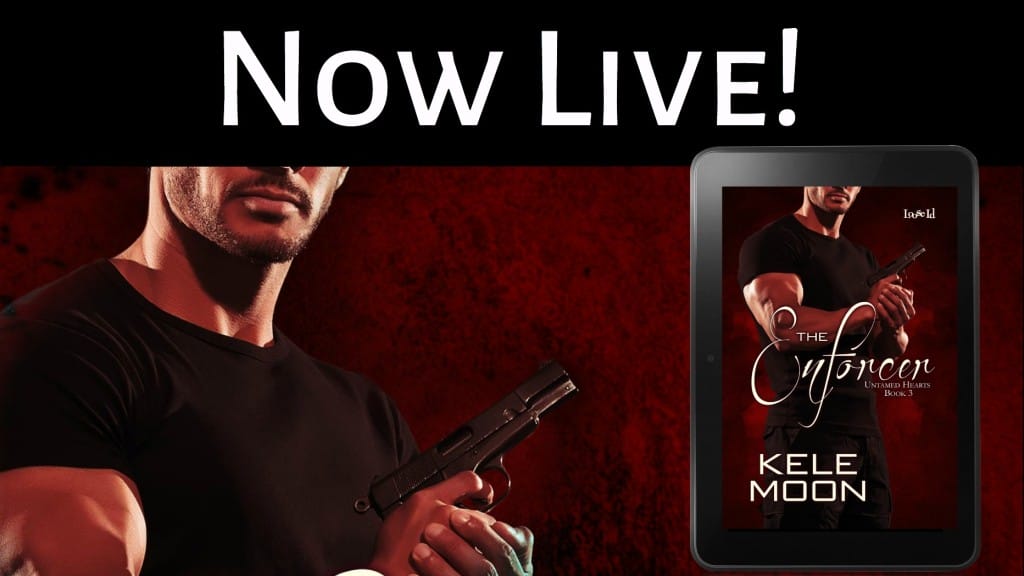 BUY LINKS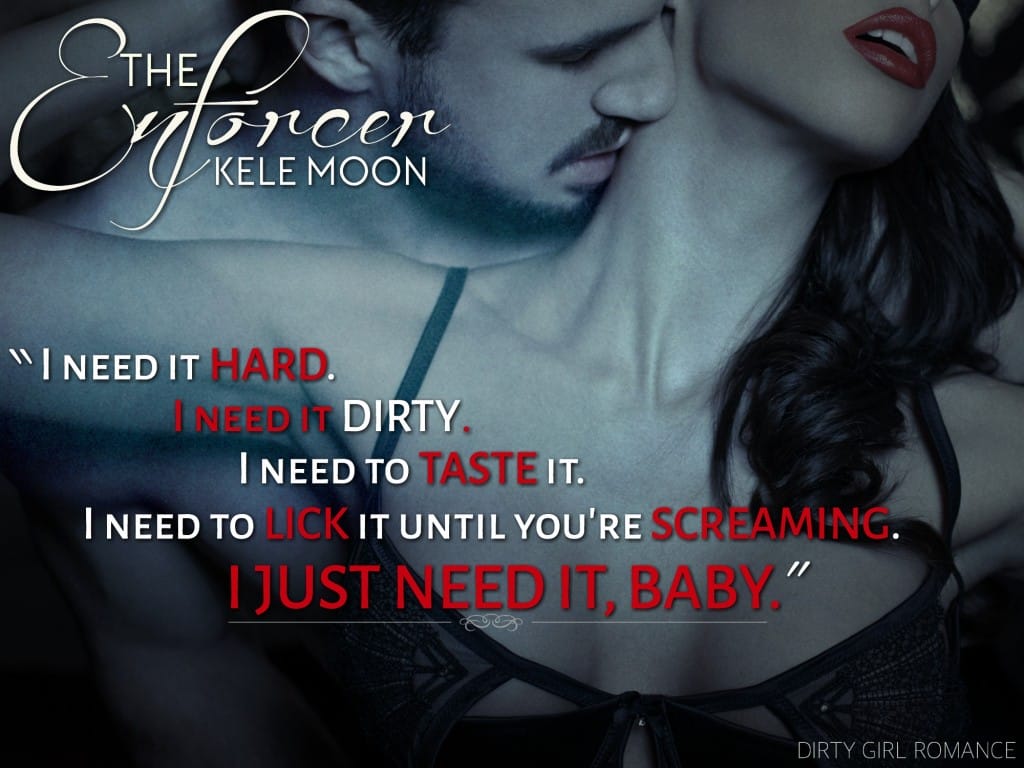 Tino dropped his head back against the headrest. "I'm tired, Bri. I'm being an asshole to you because I'm just so tired, and I'm sorry about that."
"Me too. Very tired," she whispered into the night, realizing he was the only other person who understood. Tino lolled his head to the side and stared at her for a long time after the confession, long enough to make her uncomfortable. "What?"
"Nothing." He shrugged, his gaze running over her again, hot and possessive. "You look healthy too."
"I've been doing CrossFit before the shows. Helps keep me nimble for the more physical scenes."
A smile quirked at the corner of his mouth. "Do you need help being nimble?"
"There's always room for improvement," she reminded him. "You know that."
"Mmm." He reached out and caressed her hair, making her shiver against her will when he tucked it behind her ear. "I'm sorry for saying you make bad life choices."
"Well." She arched an eyebrow at that. "I did marry a man who tried to kill me. Can't really fault you for calling it like it is."
"So cynical." He sighed. "I'm sorry life's been mean to you, baby. I would give anything to make it stop hurting you. Not that I've had any luck in that department, but if I did, that'd be what I'd wish for."
"Ditto." Her voice cracked, betraying her. "I'm sorry I keep running to you to save me. Bad habit."
"Don't be sorry for that." Tino tugged on her hair, forcing her closer. Then he slipped his hand behind her neck and swept his thumb over the fine hairs on her nape. He leaned in and breathed against her mouth. "Never be sorry for that."
He kissed her like he couldn't resist, and she eagerly parted to him in an unabashed need she couldn't hide. She didn't even see why she should. They both knew this trip could very likely end with one or both of their funerals, but they had this. They always had this.
With a low groan of defeat, he pushed his tongue into her mouth.
She had forgotten how much a kiss from Tino could make her ache. The way his tongue brushed against hers. The feel of his fingers tight in her hair. It was like being injected with a liquid pleasure that jolted her awake after what felt like a lifetime of unhappiness.
She wasn't ashamed of the way she ended up grabbing at the lapels of his jacket, because he was breathless too. His chest rose and fell in sharp, hard pants of need, but he was pulling away too soon with a grunt of denial.
Tino fell back against the seat and rubbed a hand over his face. He opened his mouth, as if he wanted to say something. Then he seemed to think better of it and leaned forward to start the car, leaving Brianna frustrated instead.
THE ENFORCER SPOTIFY PLAYLIST
---
The Viper (Untamed Hearts Book 1 )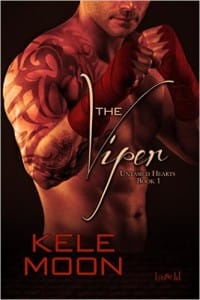 Marcos Rivera is a fighter. A gang member. Someone who has seen the dark side of humankind and survived. He has lost family and gained enemies. He has stolen cars and destroyed hearts, stripping one for money and the other for pleasure. His past is haunted and his future is bleak. Until her. Katie Foster is a high school history teacher. Smart, strong, and sexy. She is a woman Marcos shouldn't want. Shouldn't touch. Shouldn't love. He met her in Garnet, a backwards, hick town that's the last place in the world he wants to be, but he finds himself going back, all for a taste of the forbidden. Katie represents all that is good in the world, and Marcos knows he's nothing but trouble for her perfect life. He fights and he screws. He commits crimes and he breaks the rules. He will never change and he will never escape his gang lifestyle. Or can he? What happens when two different people from two very different walks of life risk it all by giving into the passion that threatens to consume both of them? Can a woman who only knows how to play it safe give her heart to a man who lives hard and loves harder? Can she survive The Viper? Buy Links: Amazon US | Amazon UK | Loose Id | All Romance Ebooks | B&N
---
The Slayer (Untamed Hearts Book 2)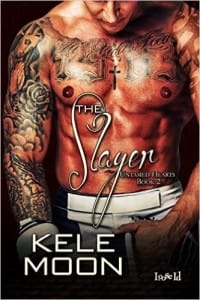 To Chuito the apartment was a self-imposed prison for a lifetime of sins. To Alaine, the girl next door, it was salvation from her overbearing, religious father. He was a devil. She was an angel. Two people who should've never met, let alone become friends, but it's not until they give into the dangerous passion that's been simmering under the surface for five years that things go to hell. On the outside, Chuito 'The Slayer' Garcia is on top of the world. He's successful. He's wealthy. He's a champion MMA fighter surrounded by friends who support him, but they don't know what he was before he came to Garnet. A gangster. A thief. An addict. A murderer. Now his past is churning up demons he can't ignore. Chuito knows he needs to go back to Miami to end it, but there's something holding him back, a single temptation he can't resist before leaving. Alaine. She's the one drug he can't give up…even if it destroys them both. "To me you're coke. Fine. Smooth. Perfectly white. Very bad for me, but so fucking sexy I don't give a shit. It's worth going down for." – Chuito Garcia Buy Links Amazon US | Amazon UK | Loose Id | All Romance Ebooks | B&N
---
Haven't read Battered Hearts yet? Book 1 is now only $.99 or free on KU!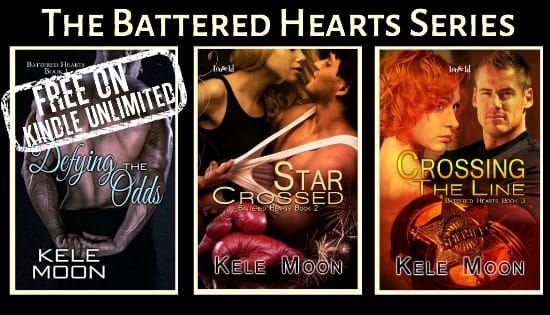 Defying the Odds (Battered Hearts Book 1)
Star Crossed (Battered Hearts Book 2)
Crossing The Line (Battered Hearts Book 3)
---
About Kele Moon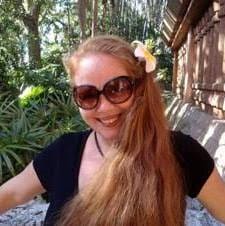 A freckle-faced redhead born and raised in Hawaii, Kele Moon has always been a bit of a sore thumb and has come to enjoy the novelty of it. She thrives on pushing the envelope and finding ways to make the impossible work in her story telling. With a mad passion for romance, she adores the art of falling in love. The only rules she believes in is that, in love, there are no rules and true love knows no bounds. So obsessed is she with the beauty of romance and the novelty of creating it, she's lost in her own wonder world most of the time. Thankfully she married her own dark, handsome, brooding hero who has infinite patience for her airy ways and attempts to keep her grounded. When she leaves her keys in the refrigerator or her cell phone in the oven, he's usually there to save her from herself. The two of them now reside in Florida with their three beautiful children, who make their lives both fun and challenging in equal parts—they wouldn't have it any other way. Author Links: Website | Facebook | Twitter | Tumblr | Pinterest | Spotify
Giveaway
a Rafflecopter giveaway